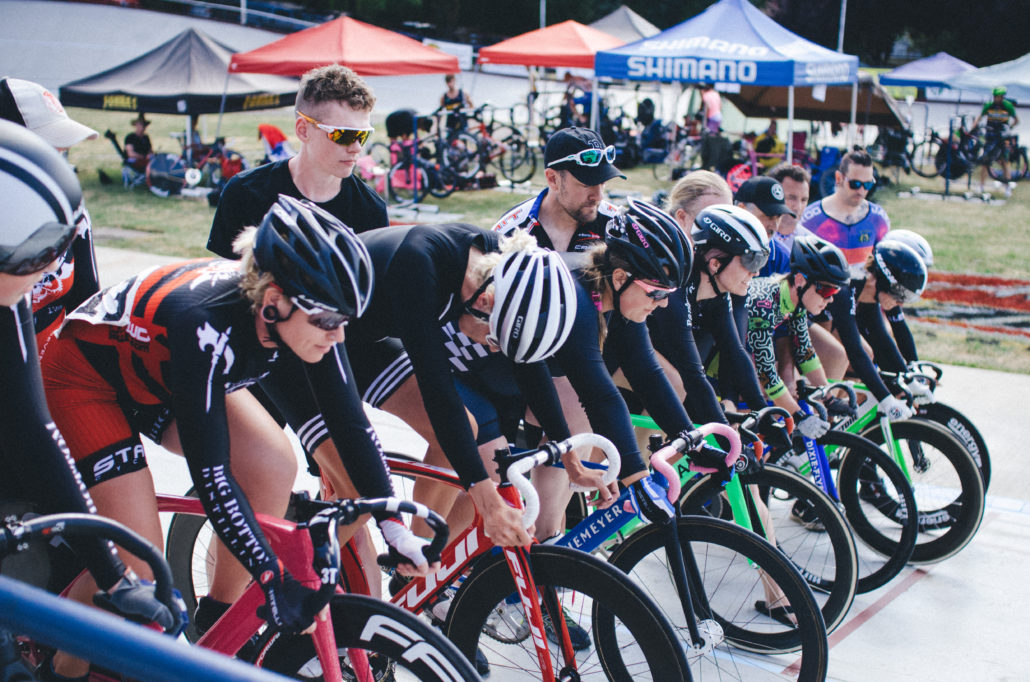 0
Weeks
0
Days
0
Hours
0
Minutes
0
Seconds
Febraury 3rd, 2018
Chris King World Headquarters
Schedule of Events
2 PM – 5 PM Rules Meeting
6-8 PM Awards Party

Rules Meeting Agenda:
Introduction and Updates
Proposed Rule Changes
Bios of Board Member Candidates (Bios coming soon)
Board Member Election (2 Slots)
*Representatives from teams that paid in 2017-2018 are eligible to vote.
Board Member Candidates
David Saltzberg
Hello, my name is David Saltzberg. I am seeking to fill one of the upcoming vacancies on the OBRA board of directors.
My love of bicycles and racing career started back in 1986. I have been an active Cat 3 Master's racer within OBRA since 2004, averaging about 35 races per year. I have raced within TT, Road, MTB, Crit, and Cyclocross disciplines. I have been an active promoter since 2010, acting as the president of Zone 5 Promotions. Zone 5 Promotions is responsible for bringing the racing community Dirty Circles, David Douglas CX, Het Meer CX, NINKROSSI, Washougal CX, the GP Cyclocross series, and most recently Jack Frost TT and Piece of Cake RR.
I believe that my participation as an active racer and my work as a promoter uniquely qualifies me for the position of board member. We've hit a bit of a rough patch within OBRA in the last few years and I'd like to be part of revitalizing the sport and organization.
Thank you for your consideration.
Sincerely,
David M. Saltzberg
Mike Hilbrandt
Greetings all-
My name is Mike Hilbrandt and I am applying for a Board member position.
You may not know me by sight or name, you may have even mistaken me for Jordan at some point in time, but odds are we have crossed paths. I began racing with OBRA in 2005, competing in all disciplines. While the loss of a family member quenched my desire for competition in late 2008, my desire to remain in OBRA was strong. I transitioned from being a racer to being the medic, then from medic to camera operator, assistant referee, assistant judge, chief referee, and eventually a chief judge. I have nearly done it all, though I will admit my track officiating is non-existent.
So why do I want to be on the board? First and foremost, OBRA needs to grow and retain a strong field of volunteers and officials. This past season was particularly challenging for many reasons. We had instances of assault, theft, vandalism, professional misconduct and of course always the public urination, intoxication, etc. In several cases, officials who spoke to racers or spectators were immediately met with anger, cursing and a misplaced sense of entitlement. This is absolutely uncalled for and must not be tolerated. Towards the end of the season, it reached a point that the Cross Crusade had to write their own code of conduct. Our officials and volunteers are out there working for minimum wage or less – mostly for their love and support of the sport and fellow racers. It is very difficult to recruit fresh people and perspectives when their exposure to the sport shows an abusive relationship, all for little to no pay. I want to change this.
Secondly, there have been rumors about upcoming proposals and from what I have heard, I fear they are a serious misallocation of resources with little to no return on the significant investments. I am for growth and evolution of OBRA, but I also strongly feel that we have some housekeeping due before we start spending money on anything that does not increase membership or restructure our race calendar. We have lost nearly all of our stage races. Our criterium schedule consisted 5 individual races, the road was down to 7 (weekday evening series notwithstanding). We failed to have a Road State Championship. On the other hand, we did have a lot of mountain bike races while grinders and fondos are still gaining popularity. I feel there is a great opportunity for OBRA to further support and capitalize on these types of events.
What I would like to see happen is the following:
A bigger network of officials and volunteers.
A more robust race calendar.
OBRA to continue to grow and evolve with the sport of cycling.
How I see this happening:
More accountability and respect from racers and spectators stemming from a zero tolerance policy for abuse (verbal or otherwise) against any official, volunteer, racer or spectator. I am saddened that I even need to write this down. A new OBRA BAR / Ironman point system. A new fee structure that allows for more flexibility for promoters. Increased pay/perks for officials and volunteers new rules that provide a safer environment for all.
I have already suggested a few changes and perks help with some of the challenges OBRA is facing; some have been in place for a while, another major one has recently been enacted, and I have more ideas to share. I am excited about the prospect of change and growth and I hope you allow me the opportunity to enact more of my ideas.
Best wishes for a successful 2018 racing season!
Mike Hilbrandt
Jake Von Duering
Born and raised in Southern California, Jake received his bachelor's degree in Kinesiology from Chapman University. After graduating from Chapman in 1998, he went on to specialize in the field of Strength & Conditioning and trained athletes of all ages, including many high-level professional athletes from a multitude of sports. In addition to his love for health, fitness, and nutrition, Jake has been a passionate cyclist since he was a young child. He has always used cycling as a means of staying fit and began competing in mountain bike races in 2008 as a way of nurturing his competitive spirit. Wanting to enhance his fitness for mountain bike racing, he found himself on his road bike more and more, which naturally led to his first road race and subsequent love for road bike racing. Jake loves constantly pushing himself to find new levels of fitness and speed while having a deep passion for all things cycling.
At the age of 25, Jake started his own business that he owned and operated for 15 years. In that process, he feels as if he became very proficient with project management, budgets, forecasting, marketing and advertising, staff management, and communication. These were by no means his areas of expertise when he first started, but they were innately in his DNA. This all became very important as the business grew to employ 35 people to serve the community. In late 2014, he sold the business and was finally able to fulfill his dream of moving to the Pacific Northwest in March of 2015.
He then pursued an itch to start another business in the arena of cycling, which spawned Dialed Cycling Lab. However, DCL was ultimately built to support his passion for what is now the Dialed Cycling Team, which he started in 2017. The team has grown to 70 team members who are all great people. DCT takes pride in the direction the team is headed, the support it is providing the
community and the charitable endeavors it has taken on in its short time. Jake is an OBRA member and about to embark on his third season of racing with OBRA. He also thoroughly enjoys being active in the cycling community. He would love to bring his experience to OBRA's Board of Directors to help build for the future. Membership growth, event promotion, communication, growing women's and junior's participation, assisting with bringing in financial support for OBRA, and bringing both the OBRA community and general cycling community closer together are some of the areas where he would like to be involved. Why is Jake interested in taking a position on OBRA's Board of Directors? Simply put, he loves the sport of cycling and sees this as an excellent opportunity to give back. He feels that his passion and experience could be positively used to ensure a bright future for our sport. All three of his children have an expressed interest in racing someday and he wants them to benefit as well. He has the ability to help, he is able to make the time to help, and he has additional human resources who are willing to help as well. Jake lives in Camas, Washington. When he's not building bikes, cooking up new training programs, or out logging time in the saddle, he loves spending time with his wonderful wife and three children. You will also find him on the baseball diamond coaching his son's teams. Additionally, he really enjoys hiking, camping, fishing, cooking, photography, music, tinkering, time with friends, and gardening.
Rocky Serna
To members of OBRA,
I would like to formally announce my run as a board member. I have been racing since summer '95. Raced every year till 2003, and have been off-and-on since then.
I've had a few opportunities to help officiate a few cyclocross races. Portland is my home even though I spent several years in Tucson most of which was spent training to race. While there I worked at Arroyo Design a custom heirloom woodshop where we solved problems on a daily basis. I would like to apply that problem solving and collaborating skills in an organization that I hold dear to me. Now is my time to give back to the sport that has given me so much. I've been able to travel, work hard, and benefit from a passion that all of us enjoy. Whether voted in or not I will make a positive impact by racing honorably, volunteering, sharing knowledge, and possibly organizing.
Thank you all for your consideration,
"The Peleton is more than that, it is a brotherhood, sisterhood, and a family"
Rocky Serna
Rick Wilks
Rick Wilks moved to Camas Washington with his family in 2007. He developed a passion for cycling during college while riding with Cal Poly's Wheelmen. Upon graduating from Cal Poly San Luis Obispo in 1992 he continued fueling this passion by launching a career within the cycling industry. Throughout his 20+ years in the cycling industry, Rick has been instrumental in growing several leading cycling brands. Always looking for a challenge, he enjoys a friendly rubbing of elbows in business or on the race course. In his free time, he enjoys spending time with his family, cycling with friends (and family) and being involved with his son's high school robotics team. Grateful for an amazing career and inspiring local cycling community, Rick has been looking for ways to pass on his knowledge and experiences.
Proposed Rule Changes

Policy on Transgender Athlete's Participation (Sponsor: Parry Sample)

USACPolicyVII_TransgenderAthletes20170609
Code of Conduct (Sponsor: Hazel Gross, Jen Featheringill, and Mike Hilbrandt) *Passed by the OBRA Board of Directors.*

*Advisory Votes. Executive Director will make the final decision.
Cross-Upgrade (Sponsor: Kevin Blair)

My Proposal is that after the first month of racing or October 1st there would be no more upgrades for the season. This will then allow riders who are participating in series races to not lose the podium or the dream of being a state champion. At the end of the season, there would be the main list of all the people who need to upgrade for the next season. This would also allow them time to train for the new category.
Admin. Rules (Sponsor: Adam Angert)
J. Event Organizer Responsibilities
J.7. The event organizer shall evenly divide prizes for each
category between the Men's and Women's fields. Including but not limited to,
cash, gift certificates, and product.
J.7.a Equal prize distribution shall be enforced if there is a field
category differential. As an example, where there is a separate Category 3
field for the Men, but Women are combined Category 1/2/3, the Category 3
Women's prizes shall be combined with the Category 1/2 Women's prizes. The
organizer shall have discretion as to whether combined fields will be prized
separately.
We will be reviewing the TT Cup Results from 2017. If you spot any errors please let us know.
Details:
Dress for attendees is casual.  Awardees should dress business casual.  Awardees will be announced and called up to the stage in groups.  We will provide further details at the event.  There will be an opportunity for photos after each group is on stage.
Awardees:
Oregon Women's Prestige Series, Oregon Cup, and TT Cup Awards will be handed out at the Awards Party.
Overall Receiving BAR Awards
Big
Senior Men
Jeremy Russell
River City Bicycles
Senior Women
Kristina Hughes
Therapeutic Associates Racing p/b Pacific Office
Masters Men
Masters Men 70+
Loren Russell
Vegan Fleez!
Masters Women
Masters Women 60+
Melissa Boyd
Corvallis Cyclery Racing
Junior Men
Junior Men 10-12
Ian Brown
Bend Endurance Academy
Junior Women
Junior Women 10-12
Madeline Stover
PDX Devo Junior Cycling
Small
Junior Men 13-14
Owen Rogers
Grixsen p/b West End Bikes
Junior Men 15-16
Gavin Bowen
Bowen Sports Performance
Junior Men 17-18
Duncan Howell
V.C. Cascade p/b Slocum
Junior Women 13-14
Mckenna Mckee
Grixsen Brewing p/b West End Bikes
Junior Women 15-16
Keeley Brownback
Mountain View Cycles Racing Team
Masters Men 40-44
Benjamin Brainard
Flywheel Bicycle Solutions
Masters Men 45-49
Michael Moody
Team Cycle Sport
Masters Men 50-54
Perry Lund
Hutch's /Slocum
Masters Men 55-59
Robert Huff
Half Fast Velo presented by Ninkasi Brewing
Masters Men 60-64
Michael Longmire
Team Revenge Cycling & Racing (RCR)
Masters Women 30-34
Clara Terrell
English Cycles
Masters Women 35-39
Jordan Faulds
Team AF
Masters Women 40-44
Hazel Gross
Team AF
Masters Women 45-49
Julie Ann Smith-Simonsen
Sorella Forte p/b St Honoré Bakery
Masters Women 50-54
Christine A Holland
Fast Fun Nice Racing Team p/b Wattie Ink
Masters Men 65-69
Edward Lanton
Athena
Sonja Ebert
Team 10 Barrel
Category 3 Men
Masters Men 35-39
Chris Sarrett
Hutch's Eugene
Category 3 Women
Sophie Russenberger
Point S Racing
Category 4 Men
Jason Whitley
Team Oregon presented by Laurelwood Brewing
Category 4 Women
Anne Liggett
Stages Cycling
Singlespeed/Fixed Men
Seth Patla
PDX TI
Singlespeed/Fixed Women
Mielle Blomberg
Team S+M
Tandem
Jamie and Cavan Mikami
Veloforma
Clydesdale
Chris Wierman
Dialed Cycling Team
Categories and Age-Graded Not Receiving Awards
(Not enough disciplines to recieve an award)
Masters Men 30-34
Alex Wilson
Hammer Velo
Women 55-59
Lora Melkonian
Mountain View Cycles Racing Team
Masters Men 4/5
Webster Wilson
Cyclepath Racing
Category 5 Men
David Johnson
WesternU Cycling
Category 5 Women
Kristina Owen
Capitol Velo
Category 5 Women
Shelly Boelter
Pedal PT
Category 5 Women
Amanda Abel
Team Planet X USA p/b Xiologix
Women 17-18
Kaylie Ragsdale
Fred Meyer/Lakeside Cycling Team
Location:
Chris King
2801 NW Nela St.
Portland, OR 97210
Parking:
You may park in the areas marked in red, or if you cannot find parking there, you can park along 29th Ave.  You will be towed if you park by Metro or any of the other businesses.  Entrance along the alley on the left side.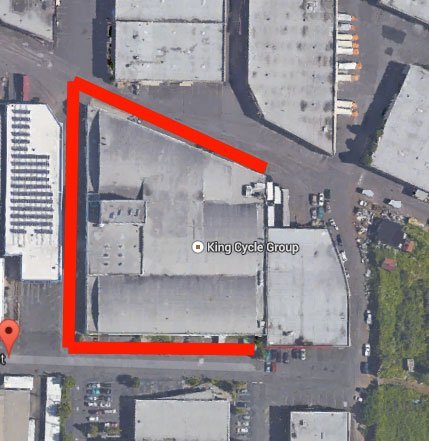 RSVP:
https://industry.obra.org/wp-content/uploads/2018/01/DSC_2898.jpg
3264
4928
Joel Fletcher
http://industry.obra.org/wp-content/uploads/2015/01/OBRA_BannerBlk_Txt-300x135.png
Joel Fletcher
2018-01-18 00:30:28
2018-02-03 21:46:02
OBRA Rules Meeting and Awards Party